In addition to her role in launching and leading the
Rising Tide Leadership Institute, Linda is president of Courageous Thinking Inc. a consulting firm specializing in strategic planning, executive life transition and motivational speaking. www.cgthink.com
Linda's career achievements span nearly three decades of high-performance leadership, from boats to boardrooms. Linda's business background and sail accomplishments merged in 1995 making history as a member of America3, the first all-women's team to compete in the America's Cup, while she simultaneously competed as a team member and co-spearheaded their highly successful sponsorship program bringing several companies into the sports business for the first time.
Linda has blazed trails in the all-male world of offshore yacht racing, sailing on over 100 teams in the past 28 years. Winning two world championships in 2004 and 2009, Linda thrives in high-risk, stretch-goal team environments. After the 1995 America's Cup, Linda took the helm of Yachting Magazine, as Publisher, leveraging her experience building brands in the luxury goods market. Linda was awarded Glamour Magazine's 'Women of the Year' award in 1995 with America3, and was honored by Lifetime Television in 1997 as one of the Top 100 Women of the Century.
Linda earned her BA in Philosophy/Ethics and Religious Studies from the University of Illinois, Champaign, Urbana, she studied additionally with The Landmark Institute and Aspen Institute. Linda lives in Leland, Michigan and Seoul, Korea with her husband Air Force Major General Brian T. Bishop and their dog Buddy.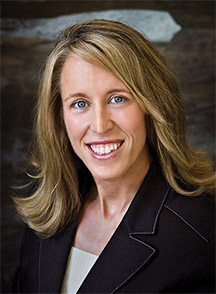 Katie Pettibone
President & GM of Sailing Operations
Heading up the sailing operations of Rising Tide Leadership Institute is one of the world's pre-eminent women sailors, Katie Pettibone. Katie brings unparalleled experience as an athlete and leader. Katie is a veteran of three America's Cup teams, two around the world races, as well the famed Sydney Hobart and Worrell 1000 Extreme Catamaran Races.
Katie grew up sailing on the Great Lakes with her family. As a highly successful student athlete, Katie competed at the highest levels in a variety of sports. However it was in yacht racing that she had the opportunity to compete head to head as an equal with the boys. As a collegiate sailor competing with Olympians and America's Cup athletes, Katie was selected as the youngest member of the first all women's America's Cup Team in 1995. She is now regarded one of the foremost women sailors in yacht racing.
With a passion to do more with her life than 'just sail,' she returned to school and earned her Juris Doctorate from the University of the Pacific McGeorge School of Law. Following graduation from law school, Katie worked in the Governor of California's Administration on legislative policies. She has transitioned into the private sector where she is a successful lobbyist and simultaneously finds time to compete in the Olympic Trials, Sailing Arabia the Tour and race catamarans in San Francisco Bay.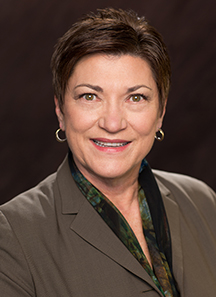 Judy Shoemaker
Strategic Partnerships & Programs
Judy brings more than three decades of sports marketing leadership to the Rising Tide Leadership Institute. Her experience includes strategic marketing, brand development, property/event management, and sponsor/media partner programming for professional teams and leagues, National Governing Bodies (NGB's), global marketing agencies, and non-profit associations.
With a degree in Radio, TV, and Film from Purdue University, Judy's career began in TV sports production as Media Director and Assistant Promotions Director for the Chicago White Sox under the legendary ownership of Bill Veeck. As a sports marketing pioneer, she helped establish sports marketing as a client service capability for Frankel & Company (Chicago) with a client base that included McDonald's, Oscar Mayer, G. Heileman Brewing Company, United Airlines, and others. Judy has served in senior leadership roles including Vice President, Marketing for the NBA (NYC) and Director of Marketing and Promotion Services for the 2002 Olympic Winter Games (Salt Lake City) where she helped develop and manage domestic and international sponsorship and brand promotion projects. Judy's award-winning campaigns have won her acclaim for local, domestic and global projects, including a Bronze Lion Award for the 'NBA – I Love This Game', campaign.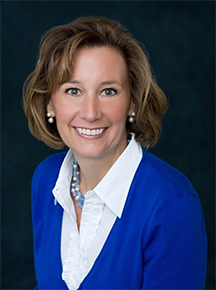 Wendy Steele
Strategic Development

Wendy Steele brings the ideal combination of business acumen, entrepreneurship in the for-profit and non-profit worlds and a deep commitment to helping others to the Rising Tide Leadership Institute.
Wendy is the Founder and Past President of IMPACT 100, Inc. of Cincinnati, Ohio. Founded in 2001, Impact 100 has raised more than $2 million for the Greater Cincinnati community. Nationally recognized in People Magazine in 2003 and again on the CBS Evening News in 2007, the Impact 100 model is being replicated in cities across the nation and abroad bringing millions of dollars to people in need. Her work in philanthropy is also noted in the 2006 book entitled, The Transformative Power of Women's Philanthropy; Margaret May Damen's 2009 book, Women, Wealth and Giving, and in the 2009 release of Sondra Shaw Hardy's book, Women's Giving Circles: Reflections from the Founders. She is also featured in a book by Julia Rhodes entitled, The Right Sisters – Modern Women Inventors.
Alongside a 20+year career in the banking, finance and wealth management industries, Wendy is a passionate entrepreneur with the ability to execute concepts into successful reality. She is owner and CEO of Stexley-Brake, LLC, a certified Women's Business Enterprise, formed with husband Rick Steele, that designs, manufactures and distributes a family of consumer and industrial products under the Tape Wrangler brand. Advanced Production is the division of their company that assists inventors and businesses bring new products to market, quickly and cost effectively through the use of Prototypes, Direct Digital manufacturing and short run production.
Wendy continues her life-long commitment to community involvement and philanthropic education for business professionals and individuals as a featured speaker at business conferences, industry events, and civic meetings. She serves on the board of directors for Northwestern Michigan College's Foundation and the Michigan Women's Foundation. A two-time Jefferson Award Finalist, she has been recognized for designing and implementing multi-generational philanthropic programs.
A committed volunteer, Wendy and her family can often be found helping others through a variety of community activities in their home town of Traverse City, Michigan.
Jeanne Gross
Communications Strategy
With more than two decades of experience in technology, writing, and education, Jeanne Gross brings a passion for teaching and high tech to Rising Tide Leadership Institute. Jeanne began her career with AT&T, where she worked for the general business systems division for 10 years. During her tenure there, Jeanne was a top sales executive and manager, as well as a member of the product team that developed the first electronic key telephone system for the small business market.
After AT&T, Jeanne took some time off to raise three daughters and to pursue a teaching degree. After earning a M.Ed. from Aquinas College, Grand Rapids, Michigan, Jeanne headed back to high school to teach English at the same time her youngest daughter enrolled in pre-school. Today, Jeanne continues to teach secondary English at Leland Public School where she enjoys mentoring aspiring student writers.
Jeanne is also the Communications Strategist for Courageous Thinking Inc. Her responsibilities include development of web and communications strategy, writing, and technology integration.
Marsha Buhr
Graphic Design & Marketing
Marsha Buhr brings over two decades of visual communication and marketing skills to the Rising Tide Leadership Institute. The first 10 years of her career were dedicated to leading a team of advertising professionals as Art Director for a full service marketing agency, followed by Art Director of Media Services for a community college.
For the past 15 years Marsha has enjoyed working with a wide variety of clients as a freelance and contract graphic designer; creating marketing materials from conception through production. Her design and marketing skills range from print, social media to web environments. In a field that continually changes and advances, Marsha meets the challenge and strives to create an exceptionally functional, and visually stimulating product.
Marsha and her family, including three amazing daughters, are grateful to live and give in their beautiful Leelanau County, Michigan community.