During the Traverse City Film Festival, Rising Tide Leadership Institute's Jeanne Gross and Linda Lindquist-Bishop met Pushpa Basnet of Nepal, the 2012 CNN Hero of the Year. Pushpa was in town to bring awareness to the new documentary Waiting for Mamu about her life mission to make sure that 'no child grows up behind prison walls.'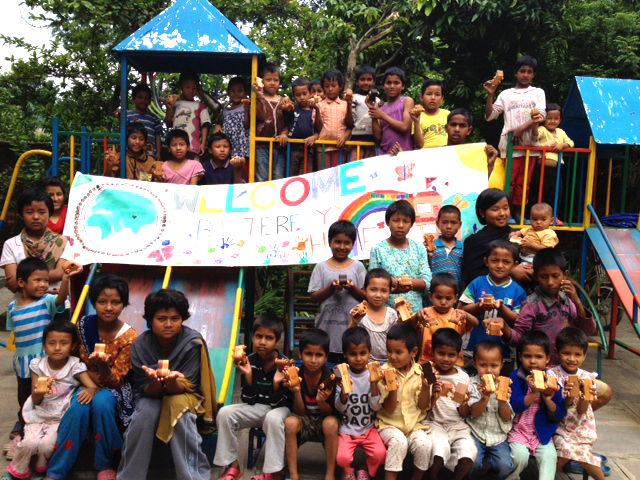 Nepal is one of the poorest countries in the world — according to UNICEF, 55% of the population lives below the international poverty line — so it lacks the social safety net that exists in most Western nations. Space is extremely limited in the few children's homes affiliated with the government.

So when no local guardian is available, an arrested parent often must choose between bringing their children to jail with them or letting them live on the streets. Nepal's Department of Prison Management estimates 80 children live in the nation's prisons.

"It's not fair for (these) children to live in the prison because they haven't done anything wrong," said Basnet, who started a nongovernmental organization to help. "My mission is to make sure no child grows up behind prison walls."
Pushpa is leaving Traverse City, Michigan for the Philippines, where she will speak to a group from 28 countries who desire to learn how she is helping children of incarcerated parents – a global (and US) problem. This 28-year-old Nepali woman has become an inspiration to many.
You can learn more about Pushpa's work and how you can help the plight of children being raised in prisons at the Butterfly Home.
Rising Tide Leadership Institute salutes Pushpa Basnet for stepping up to lead as a 21-year-old and Thomas Morgan for telling her story.